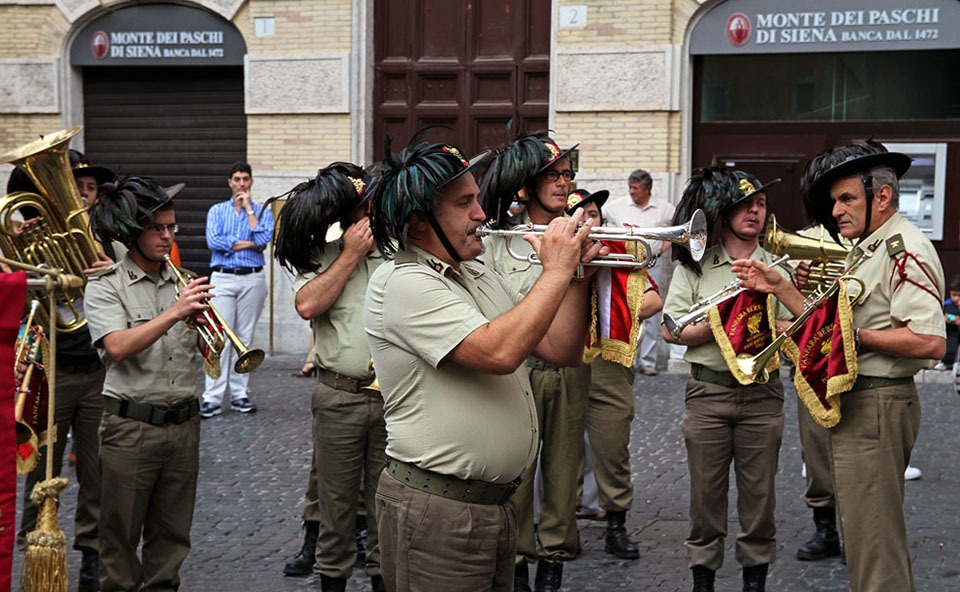 Sunday was apparently some sort of holiday, but we never found out what the occasion was. We were almost ready to leave the hotel for the day when this little band marched into the Piazza della Rotonda. They stayed for 15 minutes or so playing what must have been the Italian equivalent of John Phillips Sousa.

We had already seen the Colosseum and Forum, but not the Palantine. Most of the hill is not all that impressive, but I knew I would regret it if I didn't go.

Even though our Roma passes were still valid, apparently you can't get the discount twice for the same sight — meaning we had to pay the full price to get back into the Palantine — which really put me in a foul mood for the first half of the day. So to feel like we got our money's worth we went back to the Forum.

And the Colosseum

Roman's were big graffitiers, so maybe this bit on one of the Colosseum's support walls is appropriate. Or not.

We finished by sitting and people watching on the Campidolglio.